I hate people who reblog and put their comments at...
huh? joetheblogger: That's not how that works and it makes your comment more difficult to understand. Please stop that.
When Westboro Baptist Church Protests at Dead...
Oh I get it… 
http://www.usatoday.com/news/washington/2011-01-08-...
Guns don't kill people, people kill people? I bet $1,000,00 this guy wouldn't have been able to injure 19 and kill 5 people without a gun. Short recap. In the wealthiest nation in the world, healthcare is seen as a privileged reserved for the select few who can afford it. Gun ownership is an inalienable right, reserved for all, but generally used by the fucking lunatics who think...
thefrogman.me: I don't own any purple. What's the... →
thefrogman: People will whine about anything. "THIS IS STUPID. WEARING PURPLE DOESN'T CHANGE ANYTHING!" Well, first, that's totally not true. It really brings out your eyes. And second, showing support for a good cause is never a bad thing. If you are arguing over whether or not wearing purple will do…
"'Where in the Constitution is the separation of church and state?' O'Donnell..."
– O'Donnell questions separation of church, state (via liberal-lad)
How the Pope wants you to vote... →
Perfect! Now I can vote the way that the Pope wants me to! And if I don't I will burn in hell for all of eternity! Hooray for rational discourse in America. Notice that there is no mention of poverty, or anything else Christ would have given a fuck about for that matter. He died on the cross so Christians could get mad at women for getting abortions, even though there are already 424,000...
"I don't give a goddamn. I'm the President and the Commander-in-Chief. Do it my..."
– George W. Bush, November 2005, White House cabinet meeting to discuss the renewal of the Patriot Act, in response to GOP leaders presenting a valid case that the Patriot Act undermined the Constitution. I don't forget. (via silas216 ) W. Ow… (via titusandtheraindrops) Imagine the reaction on...
Teabaggers Pick A Strange Time To Get Mad →
other-stuff: You didn't get mad when the Supreme Court stopped a legal recount and appointed a President. You didn't get mad when Cheney allowed Energy company officials to dictate energy policy. You didn't get mad when a covert CIA operative got outed.   You didn't get mad when the Patriot Act got passed.   You didn't get mad when we illegally invaded a country that posed no threat to...
A Pledge To 1% of America →
The "Pledge to America" is, in truth, a pledge to continue the same policies that brought us the current economic crisis. It is a pledge to increase the pain of the poor, working, and middle classes and increase the wealth of the wealthiest handful of Americans. It is not a pledge to the 14.9 million unemployed. It is not a pledge to the 6.2 million long-term unemployed. It is not a pledge to...
IT'S T-SHIRT TIME !!!
FUCKING OWNED.
Anderson Cooper: Christopher, I'm not sure if you believe in heaven, but, if you do, do you think Jerry Falwell is in it?
Christopher Hitchens: No. And I think it's a pity there isn't a hell for him to go to.
Fuck Fox
Seriously, they got to glee now? FUCK! They only put Kurts dad in the hospital so Kurt could "find jesus." Barf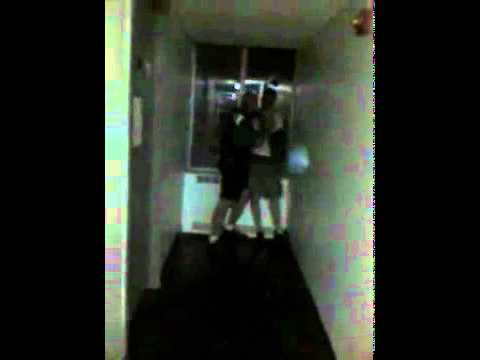 "I'm less upset with politicians than [with] the media. I feel like politicians —..."
– Jon Stewart, on the responsibility of the media, from his interview with Terry Gross at the 92 Street Y. (via nprfreshair)
@mojoceratops
nohablaespanol: Thanks for the follow! :D Ditto! (yup I said ditto…) 
"Despite all the right-wing rhetoric, Social Security is not going bankrupt...."
– Bernie Sanders (via azspot)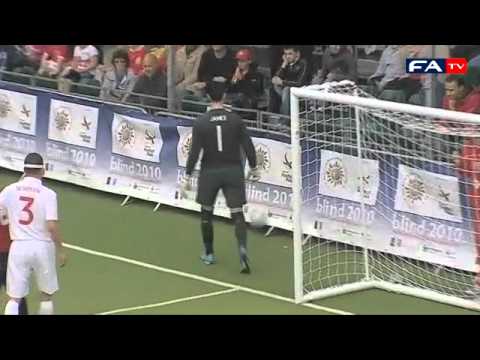 squashed: "Irrespective of our personal opinions about what people deserve, no one should be put to death. The death penalty in the United States is bad public policy: it is fiscally irresponsible; it is rife with racism and classism; it fails as a deterrent; it is out of step with criminal justice efforts around the world; and, at bottom, it is a violation of the right to life." -Kohenari
STFU, Tea baggers!: The Teabagger Socialist-Free... →
stfuteabaggers: I, ______, do solemnly swear to uphold the principles of a socialism-free society and heretofore pledge my word that I shall strictly adhere to the following: I will complain about the destruction of 1st Amendment Rights in this country, while I am duly allowed to exercise my 1st Amendment… <3
NOT BREAKING: Obama did not file and appeal... →
squashed: Despite reports from robot-heart-politics, ryking, and queerwatch, there has not been an appeal filed by the Department of Justice on the Don't Ask, Don't Tell case. The Department of Justice has filed objections to the judge's rulings. The Log Cabin Republicans attorney filed a proposed judgment entry where the court would enter a world-wide and military-wide injunction against...
BREAKING: Obama Files Appeal Defending DADT →
robot-heart-politics: ryking:queerwatch: Thanks Mr "Fierce Advocate". If no appeal had been filed there would have been no more discharges under DADT even with the policy officially still on the books. From the original article: House Democrats this week sent a letter to President Obama urging him to not appeal the federal court's decision and to let it stand, clearing the way for the...
What do you think of Google instant filtering... →
ryking: vruz: —via jonathan-cunningham: Google Instant is the latest incarnation of the search engine that fills in potential responses as you type them into the Google search bar. Some people think this is great while others feel like Google is reading their minds and are freaked out by it. We believe it's fun for at least one reason. Like everything these days, great care must be taken...
God is a Misogynistic Fuckwad
ih8religion: God is one misogynistic fuck. It's funny because women seem to still flock to religions more than men, on average. Why is God so anti-woman anyways? Why does God mandate everything from clothing them from head to toe in sackcloth to cutting off their labia? Why did he make childbirth so painful and make them bleed from their vagina once a month? Why did he give them PMS? Taken...
I watch Americas Next Top Model with my dealer.
nancybotwin: Classy right? Haha some girl from my HS is on there, Lexie. Also that is classy as fuck.